Tomorrow night June 24th, Kathlin Argiro is hosting:
Summer Soiree
Visitation Alumnae Event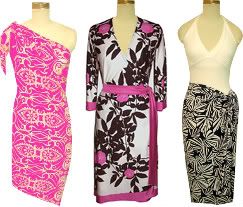 Tuesday, June 24th
6 pm - 8 pm

Kathlin Argiro Showroom
265 West 37th St.
New York, New York
212-268-8774

The event will feature an exclusive sneak peak of the
Kathlin Argiro Summer '08 Collection for Georgetown Visitation Alumnae.
* * * * * * * * * * * * *
Kathlin, a Georgetown Visitation Academy graduate of 1988, has been involved in the Visitation Academy community since she started designing their formal graduation dresses for the Bicentennial Anniversary in 1999.
Each class has two representatives that collect ideas and inspiration from the girls about what they are looking for in a graduation dress. After a meeting with the representatives, Kathlin submits a proposal with three potential styles complete with fabric swatches and sketches in which the class democratically votes for the dress they will wear on Graduation Day.
This year has been particularly special because Kathlin also visited The Convent of the Visitation in January, the Minnesota sister school to Georgetown Visitation. There the girls were allowed to choose from a variety of styles from the regular Kathlin Argiro White Graduation Dress Collection. Kathlin worked one-on-one with the students to find a silhouettes and styles that worked best with their bodies while staying within the guidelines of the administration.


Georgetown Visitation Graduates in Kathlin 's Dresses
* * *
Below: Kathlin with a Convent of the Visitation Students during her Minnesota trip!